Assemble High Quality Three Layer Stainless Steel Kitchen Rack Shelf
Product No.:SSKS-TL
BRAND:SINPRO
PRODUCT ORIGIN:SHANDONG, CHINA
DELIVERY TIME:7-30DAYS
CUSTOMIZATION:YES
Assemble High Quality Three Layer Stainless Steel Kitchen Rack Shelf

Assemble High Quality Three Layer Stainless Steel Kitchen Rack Shelf

Model

Size (Length x Width x Height) (mm)



SSKS-TL

700x500x800

800x500x800

1000x500x800

1200x500x800

1500x500x800

Customized
Features
1. High quality 304/201 stainless steel body, heavy duty and durable, ensure good shaping,noise reduction.
2.Easy to assemble and dismantle, no tools required.
3.Four tube and square legs are optional, 38x38mm.
4.the new grinding process, the edge of the four fold, bending edge to prevent hand.
5.multi-point beam support, can withstand greater table pressure.
6.with thread can be adjusted to easily overcome the ground unevenness.
7.Space saving and strong applicability. You can switch directions at will.
8.Tool cabinet (box), side cabinet (box), beautiful appearance.
9.Package: Standard export package according to customers' requirements.
10.Application: Restaruant ,Commercial Kitchen, Hotel, Factory.
11.Thickness: 0.6-1.5mm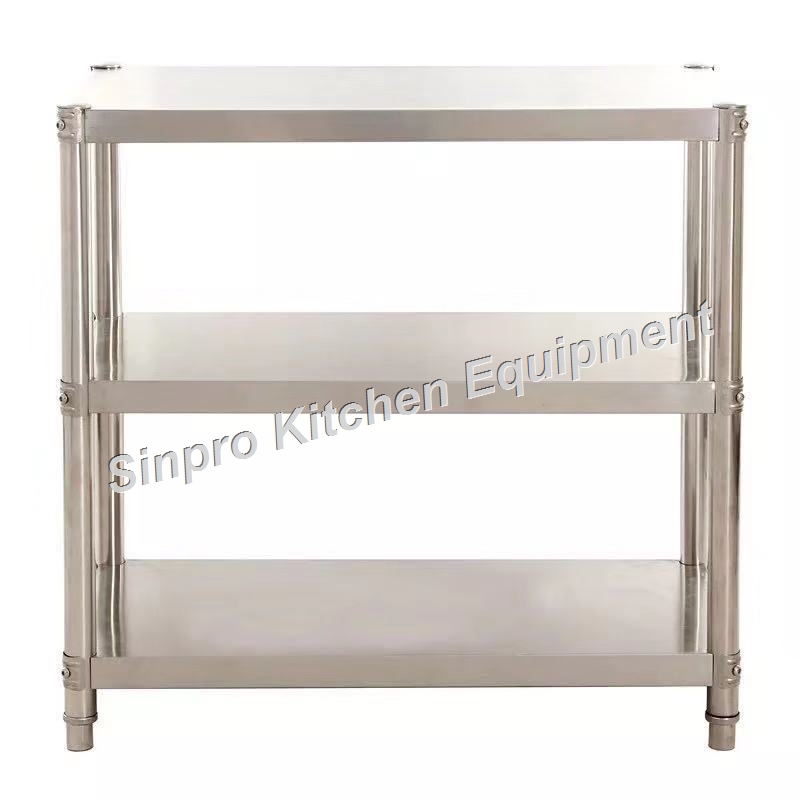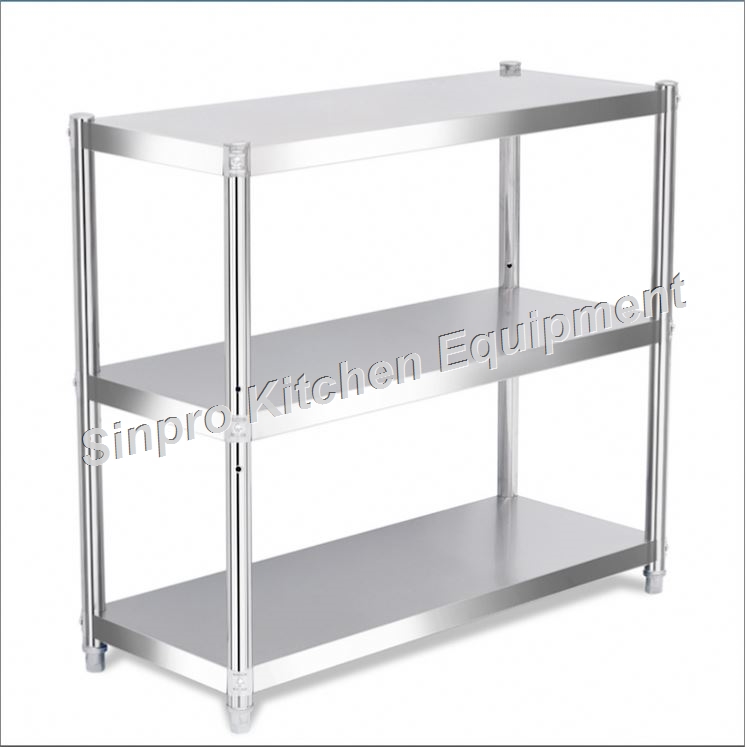 Product Introduction
Three Layer Stainless Steel Kitchen Rack is made of stainless steel, which is aesthetically pleasing, corrosion-resistant, acid-proof, alkali-proof, dust-proof, anti-static, and can prevent bacterial growth. It is the most ideal workbench for common use in all walks of life. It is suitable for inspection, maintenance and product assembly in various industries; it makes the factory more tidy, the production arrangement is easier, and the logistics is smoother. It can adapt to the continuous improvement of modern production, conforms to the principle of human-machine, enables the on-site staff to operate standard, comfortable, and realize the concept and creativity of the environment quickly. At the same time, it has the characteristics of lightness and firmness, and the surface is clean and wearable.
Products Category
Contact Us
Name: Eric
Tel: +86 15610559553
E-mail: [email protected]
Skype: +86 15610559553
WeChat: +86 15610559553
Whatsapp: +86 15610559553
Add: Xingfu Industrial Park, Boxing County, Shandong Province, China