Gas Pressure Fryer
Product No.:SPF-35G
BRAND:SINPRO
PRODUCT ORIGIN:SHANDONG, CHINA
DELIVERY TIME:7-30DAYS
CUSTOMIZATION:YES
Descrition:
Chicken pressure fryer is specially designed for frying chick and duck. Adopting pressure principle, pressure fried chicken can keep full nutrition as well as good color and flavor. Our pressure fryer has two types: gas engine, electricity engine.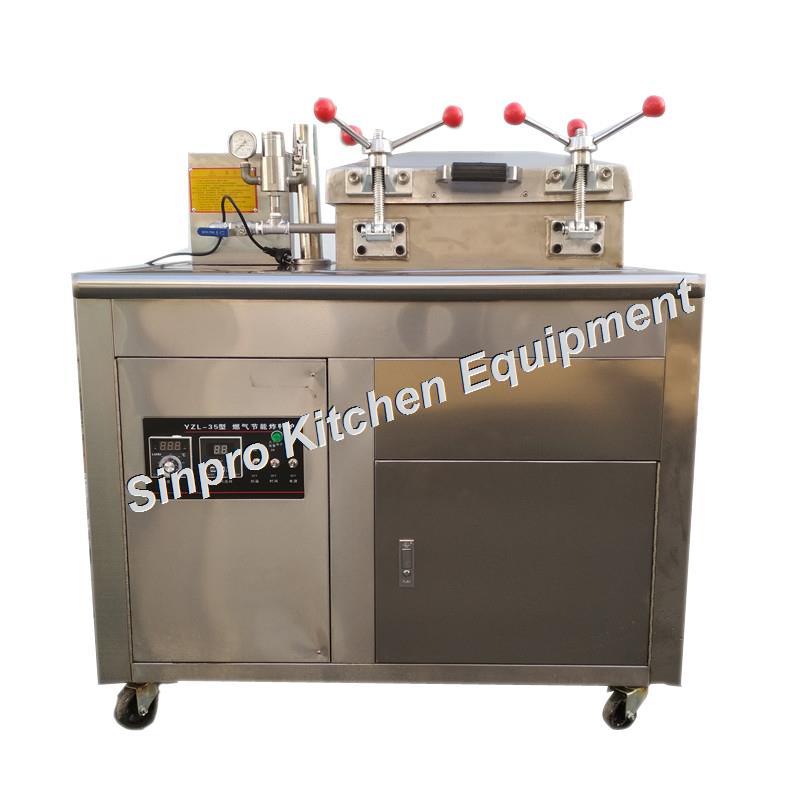 Pressure Chicken Fryer Features
1.Super luxurious appearance design, wholly made of stainless steel and aluminum cast cover, really compact structure.
2.Heated by gas which can automatically open fire and control the temperature.
3.Heating and flameout protection device can greatly save energy.
4.Electronic timing automatically exhausts and control pressure.
5.This broast machine has two heating methods: gas type , electricity type.
6.Every customer can get a recipe for fried chicken and duck for free.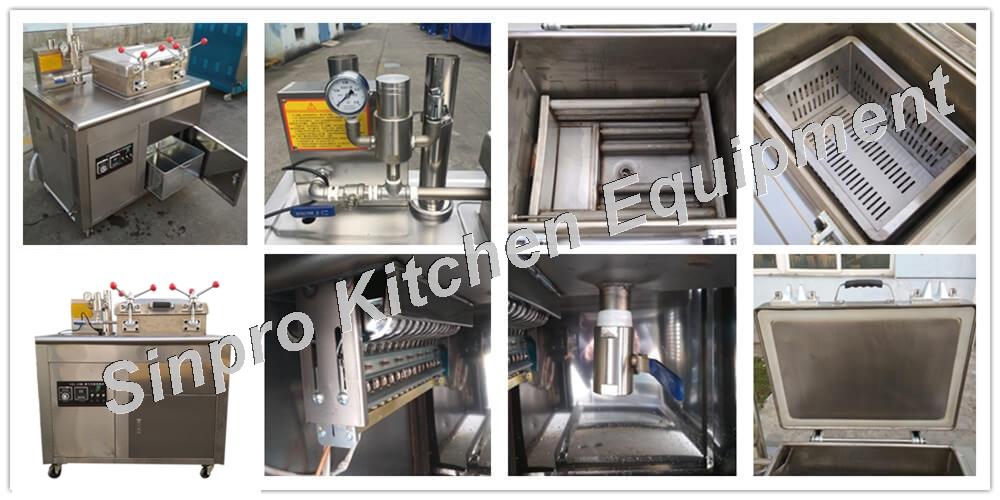 Pressure Chicken/Duck FRYER Applications
1.This pressure chicken fryer is specially designed for frying drumstick,crispy strips, pork ribs, mutton as well as chicken and duck. The fried chick/duck is crispy on the outside and soft on the inside, keep full original nutrition.
2.Sripro broasted chicken machine is highly featured with low energy consumption, no pollution,easy operation, and high efficiency. This broast machine enjoys great popularity in hotels, fast food restaurant, and canteens.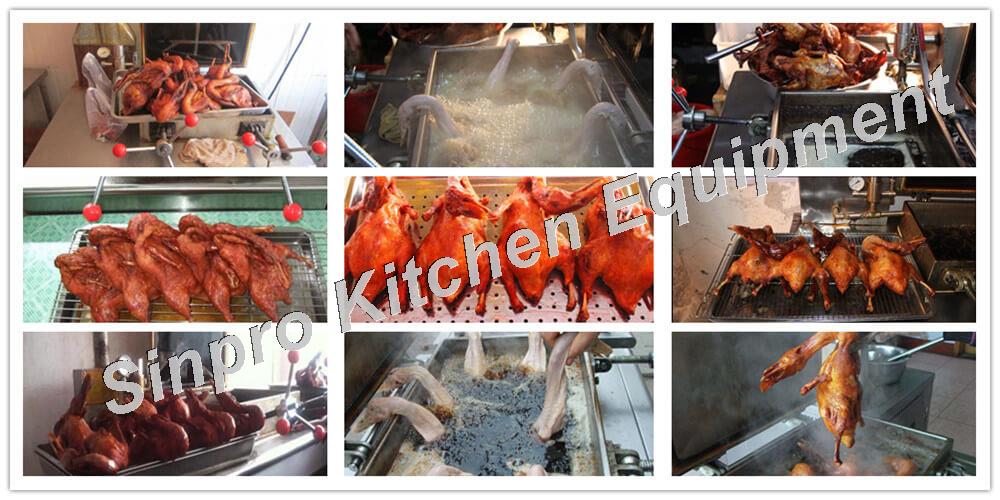 Gas Pressure Chicken Fryer
Model:SPF-35G
Energy: Gas
Voltage:220V/50Hz
Power(W):0.15KW/h
Working Pressure:0.0833MPA
Temperature Range:Normal~250°
Fryer Capacity:35L
Dimension(L*W*H):1070*700*1160(mm)
Weight::135kg
Material: Steeless Steel
Package Type: wooden case
Warm Tips For Choosing a Proper Pressure
1.Every customer who buys this machine will receive the fried chicken and duck recipe;
2.Please let us know what kind of food do you want to fry;
3.We have electricity and gas engined pressure fryer, you can choose either type;
4.We also can customize any specification machinery accoring to your requirement.
Products Category
Contact Us
Name: Eric
Tel: +86 15610559553
E-mail: [email protected]
Skype: +86 15610559553
WeChat: +86 15610559553
Whatsapp: +86 15610559553
Add: Xingfu Industrial Park, Boxing County, Shandong Province, China